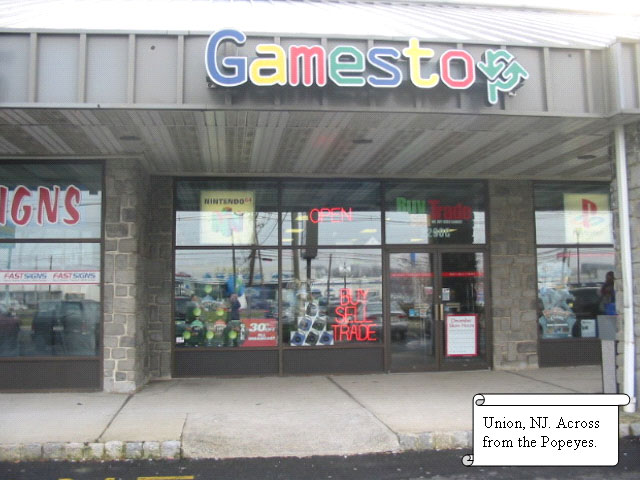 Again. Gamestop. Our heroes, utilizing all of their Shaq-Fu tracking resources (Google Earth, K9 dogs, MQ-1 Predator Drones, and the like), hear rumors of a large concentration of Shaq-Fu copies. Unable to let this blasphemy go unnoticed, they find themselves far away from home.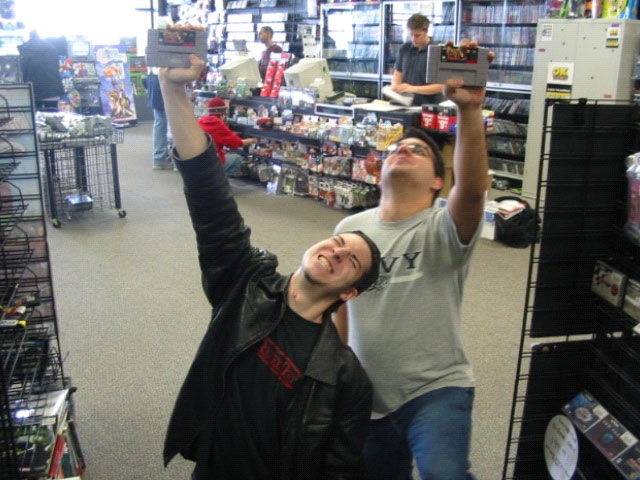 The assumptions are absolutely correct. In fact, this vile den contains possibly the largest amount of Shaq-Fus found at a single store - 6. This concentrated evil takes a great deal of will power to deal with but our veterans have seen many obstacles and crossed them.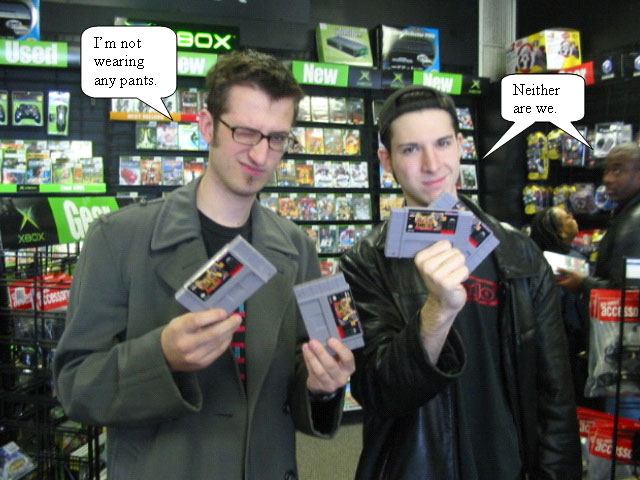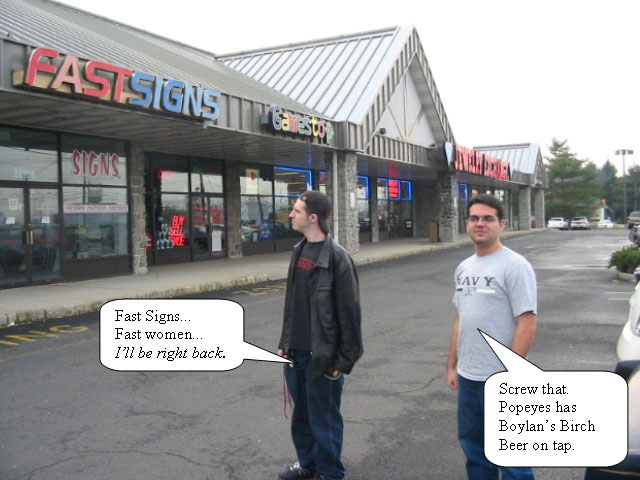 Their mission complete, our heroes descend upon the world, knowing they have made a difference. Go ahead, brave ones, indulge... for now - for your mission is never truly over. We must all stay vigilant in this hour of darkness. Fast women will SURELY follow those who walk the path of light and the dark tempting pleasures of Popeye's will relax nerves. Rest up, brave adventures.